My goal is to show you that it's possible to be both Scientist and Creative, Logical and Empathic, Analytical and Artsy, and in turn allow you to live a life you've dreamed off, with passion and with purpose, in whatever industry you're in. My friends have often said that I'm a Google person trapped inside a Sports Medicine Dude's body. I've also been considered the combination of Elon Musk, Tony Robbins, Bruce Lee, and Richard Branson.  I've also been called a UNICORN. Though it all sounds like quirky hearsay, I'm humbled to be even remotely compared to the legends of this world (and beyond). That's because I'm polymath that's part Physical Therapist, Athletic Trainer, Strength Coach, Sports Scientist, Mindfulness Coach, Mentor, Social Entrepreneur, Visionary, International Speaker, that also happens to be World-Traveling, Adventure Seeking, Food-Loving Dance Ninja (Yes, you saw that right!)
  Born in New Jersey, raised in Texas, California, Japan, Indonesia, and the Philippines, and lived in multiple states in the USA and cities around the world, I embrace being a Citizen of the World and TCK (Third Culture Kid). This global consciousness has allowed me to dream big, with purpose, compassion, and empathy as my driving force to make a difference in the world. These elements have led me start a global educational social enterprise called KinetIQ and  Philippine-Based Charity promoting a Mindful Movement Lifestyle, the #BeyondMedyo Foundation.
By achieving a lifelong dream of being the First Filipino, raised and educated in the Philippines to be in the NBA, I've inspired thousands of Filipinos both in the Philippines and the US to challenge the impossible and find ways to achieve their dreams.
I help people not only stay on the path to their own success, I continue to live my own life with passion, purpose, and gratitude…daily.
In fact, I currently mentor more than two handfuls of people from around the world from ages 16-40, and I've informally "graduated" many that have gone on to fulfilling their goals and living a life that combines happiness, professionalism, and giving back.
I call myself a professional polymath because my skill set and knowledge spans multiple industries. I'm not a one-trick pony. From the Non-Profit Community-Based Rehabilitation Programs in the Philippines, to high volume sports rehab clinics of NYC, to the long-drawn dog days of summer in Major League Baseball, to the start-up communities Silicon Valley, Silicon Beach, and Silicon Alley, to the dance studios of Philippines, Argentina, Warsaw, and Brazil, to the developing sports medicine/performance markets of South East Asia, India, New Zealand, and Eastern Europe, to the grandeur of Madison Square Garden and the NBA,  I'm a true symbol of life's endless possibilities in multiple industries and in multiple countries. Only when you know yourself, will you be able to inspire others. Authenticity is what drives today world. We live in a very interesting time, a time when people are willing to give you money if you (or your project) can in fact, change the world. But in order to many investors to trust you, they have to believe that you truly are in fact, real. Today's generation can't take fake people. Everyone can be easily outed by social media. So be true to yourself and to everyone else. That's the only one can lead and inspire others to make a difference. I believe that we all have a purpose in this planet. It's up to each one of us to figure it out, prepare for whatever the universe may give us, and use it for the greater good.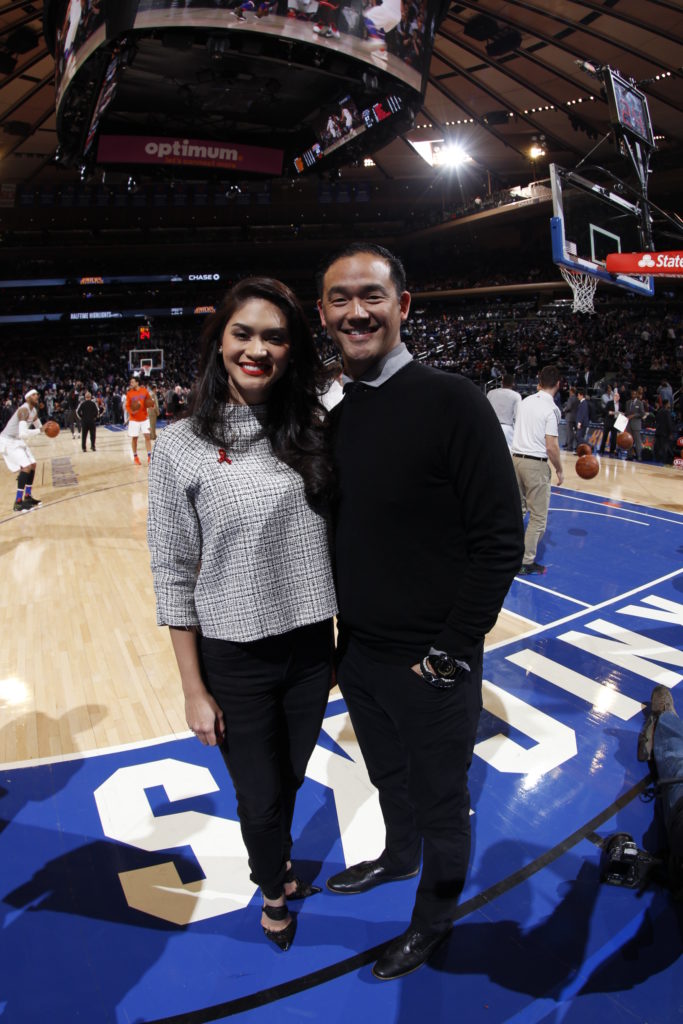 I'm known to have a knack at combining an innovative thought process with the greatest bed side manner. I use real time data and evidence-based science and blend it with intuition, mindfulness, and empathy to prevent injuries from occurring in sport, coach people to find success in their chosen industry, and inspire an audience to take a leap of faith and do something that would sometimes scare them. That's because truly care about you and are committed to not only having you achieve your dreams, but make sure you have the greatest experiences along the way. Through my upcoming videos, mentorship and educational programs, resources, and  live events, you'll learn practical wisdom from me and my posse of rising stars as well as world-renowned leaders.
I'm a rookie at this internet game. That said, I'm the league's number one draft pick. When I decide to launch my upcoming programs and discover something innovative in one of the many industries I'm passionate about,  my newsletter subscribers get the inside scoop.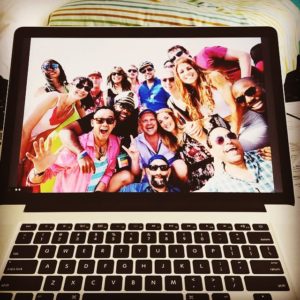 When the universe allows our paths to connect and you meet me in person (as I'm sure you will), you will quickly realize that I'm normal, just like everyone else. I know I don't have all the answers in the world, and I'm constantly learning so that I evolve into the better version of myself each time. So I'm not afraid to make mistakes in my life, in fact, I bask in it, because I believe each time I do I know there is a lesson to be learned. Life is about accepting who you are and making yourself better from every experience, good or bad that you come across. My purpose is to share with you real experiences to help you understand that I am human, just like you.
I wake up happy and positive every day  (well, almost everyday), and despite being a geek and scientist, I'm also a lifehacker, so I don't really subscribe to being stiff and boring when I'm on stage, on my videos, or on social media. If you don't really dig my style, I'm sure you can look up some colleagues of mine that would be a more suitable fit for you to learn from. No worries 🙂
If you really (and I mean, really?) want to know my education and credentials, check out my LinkedIn profile here. If you really just want to get a bit more info about me, click here for FAQs. I'm sure you're not the first person to ask me these questions.